Introduction
New York City, often dubbed as the "Concrete Jungle," stands as a testament to architectural marvels and commercial prowess. The city's skyline, dotted with iconic skyscrapers and innovative structures, tells tales of ambition, dreams, and the relentless pursuit of success. In the realm of commercial real estate, NYC holds a prestigious position, attracting global businesses and elite professionals. But how does one capture the essence of these prime office spaces? The answer lies in the art of photography. Commercial Spaces not only represent physical structures but also embody the spirit of the city and the aspirations of its inhabitants.
The role of photography in showcasing commercial spaces goes beyond mere documentation. It's about narrating a story, evoking emotions, and painting a vivid picture of possibilities. Through the lens, photographers breathe life into brick and mortar, transforming them into coveted spaces of productivity and innovation. As we delve deeper into the world of NYC's prime office real estate photography, we'll uncover the techniques, challenges, and the sheer artistry involved in this niche yet impactful domain.
The science behind real estate photography
Photography, in its essence, is a blend of art and science. When it comes to Commercial Spaces, especially in a city as dynamic as NYC, this blend becomes even more crucial. Every angle chosen, every play of light, and every compositional element contributes to how a potential buyer or renter perceives the property.
Angles play a pivotal role. A slightly elevated angle can showcase the expanse of an office space, making it look more spacious and inviting. On the other hand, a straight-on shot might emphasize the symmetry and design elements of a property. Lighting, both natural and artificial, can make or break a photograph. In commercial real estate photography, it's not just about illuminating a space; it's about highlighting its best features. A well-lit conference room can convey professionalism, while a cozy breakout area with soft lighting can hint at comfort and relaxation.
Composition, the arrangement of elements within a frame, is the silent narrator of a photograph. It guides the viewer's eyes, emphasizing what's important and playing down the less significant. In the context of Commercial Spaces, composition can showcase the flow of an office, the interplay between private cabins and open spaces, or even the view from a window.
However, the science of real estate photography doesn't stop at these basics. It delves deeper into understanding the property, its USP, and the target audience. After all, a startup might be looking for a vibrant, open space, while a law firm might prioritize privacy and a classic design. Tailoring photographs to cater to these nuances is where the real challenge and excitement lie.
Daily habits of successful real estate photographers
In New York City's heart, skyscrapers soar and streets buzz with life. Capturing Commercial Spaces is a true challenge. Only elite photographers dare this task. These experts, armed with cameras, explore the city. They aim to capture its architectural magnificence. But what sets these photographers apart isn't just their skill with a lens—it's their daily rituals and unwavering dedication.
Every dawn, while the city still slumbers, these photographers are already on the move, scouting locations to catch the first golden rays of sunlight as they illuminate towering facades. Their keen eyes discern details most might overlook, from the play of shadows on a brick wall to the reflection of the cityscape in a glass window. Networking isn't just a buzzword for them; it's a daily practice. They build relationships with building managers, gaining access to vantage points that remain hidden to others. Post-shoot, their day doesn't end. Hours are dedicated to meticulous post-processing, ensuring every image is a masterpiece.
In New York City, Jakob Dahlin have carved a niche, transforming ordinary commercial spaces into visual symphonies that resonate with the soul of NYC.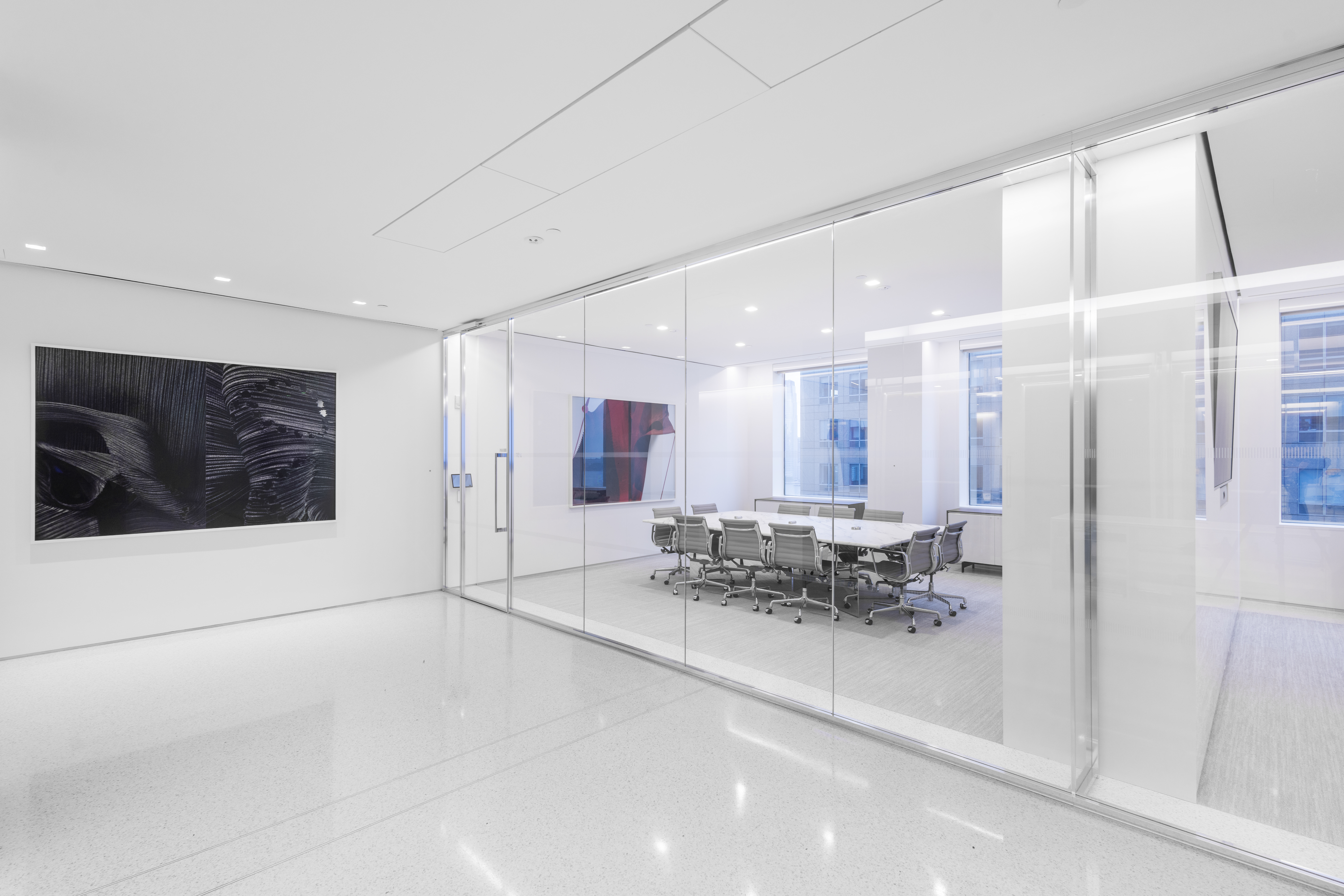 Scouting locations
Before even setting up their equipment, top photographers spend time scouting locations. They familiarize themselves with the layout, lighting conditions, and unique features of each property. This preliminary step ensures they can visualize the final shots even before taking them.
Building relationships
Photography, especially in the commercial real estate sector, is as much about relationships as it is about technical skills. Building rapport with property managers, real estate agents, and even building staff can open doors—sometimes literally—to exclusive vantage points and insider information about the property.
Consistent post-processing techniques
While the magic often happens on location, the final touch is added in post-processing. Successful photographers have a consistent editing style, ensuring that colors, tones, and details are true to the property and appealing to potential clients. This consistency in post-processing not only enhances the visuals but also establishes a recognizable brand for the photographer.
Essential equipment for commercial real estate photography
IIn New York City's core, skyscrapers rise and streets teem with life. Capturing Commercial Spaces is a rare art. Only a few photographers excel at it. With cameras ready, they navigate the city. Their goal is to showcase its architectural splendor. Their distinction doesn't solely lie in their photographic prowess, but in the daily disciplines they've cultivated.
As the city begins to stir at dawn, these photographers are already charting their course, scouting iconic locales to harness the morning's ethereal light. Their discerning gaze captures nuances that often elude the casual observer, from the intricate dance of shadows on ornate facades to the city's vibrant pulse mirrored in sleek glass panes. For them, networking is more than a mere professional tactic; it's a daily endeavor. By forging ties with building custodians and proprietors, they unlock exclusive perspectives that remain elusive to many. And once the shooting wraps up, their commitment doesn't wane. They dedicate countless hours to refining each image, ensuring every photograph stands as a testament to their craft.
In photography, equipment is more than a tool when showcasing Commercial Spaces. It extends the photographer's vision. The bond between artist and gear elevates spaces into masterpieces. It captures the charm of NYC's commercial wonders.
Cameras, lenses, and drones
While a high-resolution camera is a given, the choice of lens can vary based on the property. Wide-angle lenses are often preferred for their ability to capture expansive interiors, making spaces look vast and inviting. Drones, on the other hand, offer a bird's-eye view, perfect for showcasing the property's location within the NYC skyline.
Stabilization equipment
Tripods and gimbals are essential for sharp, clear images. Especially in low-light conditions or when capturing details, stabilization ensures that the photographs are free from unwanted blurs.
Lighting equipment
Natural light is a photographer's best friend, but in the dense urban environment of NYC, it's not always available. External lighting equipment, from softboxes to reflectors, helps in illuminating spaces evenly, highlighting their best features.
From thinnest to thickest: Layering shots for maximum impact
Just as a painter meticulously layers colors to craft depth and dimension on canvas, a real estate photographer strategically layers shots to offer a multi-faceted view of Commercial Spaces. By juxtaposing wide-angle shots with detailed close-ups, photographers weave a visual narrative that encapsulates the essence of a property. This layered approach not only showcases the physical attributes of a space but also conveys its ambiance and character. Potential clients, through these layered visuals, are granted a holistic understanding of the property, allowing them to envision its potential and imagine their place within it. In the competitive realm of real estate, such comprehensive storytelling through photography can be the difference between a mere listing and a compelling invitation to explore further.
Wide shots
These are the establishing shots. They capture the overall space, giving viewers a sense of scale and layout. In NYC, where space is a premium, a well-composed wide shot can be a game-changer, showcasing the expanse and potential of an office.
Medium shots
Once the overall space is established, it's time to focus on the unique architectural details. Medium shots might highlight an innovative partition design, a state-of-the-art conference room, or even a cozy lounge area. These shots provide context and showcase the features that set the property apart.
Close-ups
The devil is in the details. Close-up shots capture the finer points of a property—the grain of the wood, the texture of a wall, or the craftsmanship of a light fixture. These shots evoke emotions, making spaces feel tangible and real, even through a screen.
Addressing specific challenges in NYC's real estate photography
Navigating the vibrant and ever-evolving landscape of New York City poses distinct challenges for photographers. The towering skyscrapers, the intertwining streets, and the ceaseless energy of its inhabitants create a backdrop that's both exhilarating and demanding.
Capturing Commercial Spaces in NYC goes beyond just taking a shot. It's syncing with the city's beat and finding balance in its chaos. Photographers adapt to its changing moods, from dawn's peace to night's glow.
Innovation is crucial. Unique angles highlight properties against the skyline. Techniques separate spaces from city bustle. Photographers always push limits to best showcase Commercial Spaces. In NYC, capturing these spaces is a dance of flexibility, creativity, and zeal.
Limited natural light
With skyscrapers casting shadows and narrow streets limiting sunlight, photographers often have to get creative. Reflectors, diffusers, and artificial lighting become essential tools in their arsenal.
Capturing skyscrapers
High-rise buildings are a hallmark of NYC. Photographing them requires a mix of ground shots, elevated vantage points, and sometimes even drone photography to capture their majesty.
Showcasing amidst the hustle
NYC is always on the move. Showing a property in this ever-active backdrop means photographers must find ways to either incorporate the city's vibrancy or use techniques like long exposures to blur out the movement, focusing solely on the property.
Instant fixes vs. long-term solutions in post-processing
In today's digital era, the art of real estate photography extends beyond the moment of capture. Post-processing, the realm where raw images are transformed into polished masterpieces, plays a pivotal role in showcasing Commercial Spaces.
Through software and digital tools, photographers can enhance colors, correct distortions, and bring out intricate details that might be overlooked in the original shot. This meticulous refining process ensures that every aspect of Commercial Spaces is highlighted, from the grandeur of expansive lobbies to the subtle textures of interior finishes. Shadows can be lightened, highlights can be toned down, and unwanted elements can be seamlessly removed.
The result? Images that not only represent the physical space but also evoke the emotions and ambiance associated with it. In essence, post-processing is the bridge between the photographer's vision and the final portrayal of Commercial Spaces, ensuring they are presented in their most captivating and impeccable form.
Quick edits
Sometimes, all a photo needs is a quick touch-up. Adjusting brightness, contrast, or saturation can instantly enhance a shot, making it pop. Cropping can also be used to eliminate distractions and focus on the property's key features.
Detailed retouching
For premium listings, detailed retouching can make all the difference. This might involve removing unwanted reflections, enhancing textures, or even digitally staging a space to showcase its potential. While these edits are more time-consuming, they ensure that the property is presented in the best possible light.
Maintaining authenticity
While post-processing offers numerous possibilities, it's essential to maintain the property's authenticity. Over-editing or misrepresenting a space can lead to mistrust and potential issues down the line. The goal is to enhance, not deceive.
Consistency in branding and presentation
In the bustling marketplace of New York City real estate, standing out is more than a desire—it's a necessity. Here, Commercial Spaces transcend their brick-and-mortar existence to embody something more profound: they become distinct brands, each narrating its own tale and exuding a unique charm. Just as luxury brands are recognized by their logos and designs, these properties are identified by their architecture, ambiance, and the experiences they promise.
Branding in this context goes beyond mere aesthetics. It delves into the narrative, the history, and the future aspirations of the space. A historic building might brand itself as a fusion of classic architecture and modern amenities, while a newly constructed high-rise might emphasize its cutting-edge design and sustainable features. The branding of Commercial Spaces also extends to the communities they foster, the businesses they house, and the opportunities they present.
In NYC, where every block boasts a myriad of offerings, a strong brand identity for Commercial Spaces becomes the beacon that attracts potential tenants, investors, and visitors. It's not just about leasing a space; it's about becoming part of a story, a legacy, and a vision. In this city of dreams, Commercial Spaces, with their distinct branding, promise more than just square footage—they offer an identity.
Developing a signature style
Photographers often have a signature style—a specific color palette, a particular way of framing shots, or even a consistent mood they evoke. This style becomes their brand, making their work instantly recognizable.
Aligning with real estate brands
When working with real estate agencies or property managers, it's crucial to align the photography style with the brand's ethos. A luxury real estate brand might prefer opulent, grand shots, while a startup-focused agency might lean towards vibrant, dynamic images.
Consistent presentation
From the format and resolution of images to the platforms they're shared on, consistency in presentation ensures that properties are showcased professionally. Whether it's a printed brochure, a website gallery, or a social media post, the presentation should be impeccable, reflecting the property's value and appeal.
Conclusion
New York City's Commercial Spaces are more than just physical structures; they are symbols of ambition, success, and dreams realized. Through the art and science of photography, these spaces come alive, beckoning businesses to be a part of the city's vibrant tapestry. As we've journeyed through the intricacies of real estate photography, one thing is clear: it's a blend of technical prowess, artistic vision, and a deep understanding of the property and its audience. In the world of NYC commercial real estate, a picture isn't just worth a thousand words; it's worth a thousand possibilities.