In the bustling metropolis of New York City, where architectural marvels touch the sky and photographers find endless inspiration, a quiet revolution is taking place. Green roofs in NYC are not just an architectural trend; they are a testament to the city's commitment to sustainability and innovation. These verdant spaces, often captured in stunning aerial photographs, are transforming the urban landscape, offering a breath of fresh air amidst the concrete jungle.
Background on urban landscapes
New York City, with its iconic skyline, has always been a focal point for architects and photographers alike. The juxtaposition of historic buildings with modern skyscrapers provides a rich tapestry for visual exploration. However, as the city grew, so did the challenges of urbanization, including the heat island effect and stormwater runoff.
Significance of green roofs in NYC
Enter the superheroes of the urban landscape: green roofs. These champions, sprouting atop city buildings, combat threats from large rainstorms, heat waves, and global climate change. Working with partners like the Green Roof Researchers Alliance, The Nature Conservancy has released the most comprehensive estimate of the footprint of green roofs in the city. These installations not only absorb heavy rains but also offer buildings an extra layer of insulation, enhancing energy efficiency and reducing carbon footprints. Moreover, they play a pivotal role in mitigating the urban heat island effect and purifying the air.
List of benefits:
Combatting the urban heat island effect
Stormwater management
Improved air quality
Energy efficiency
Carbon sequestration
The evolution of green roofs in NYC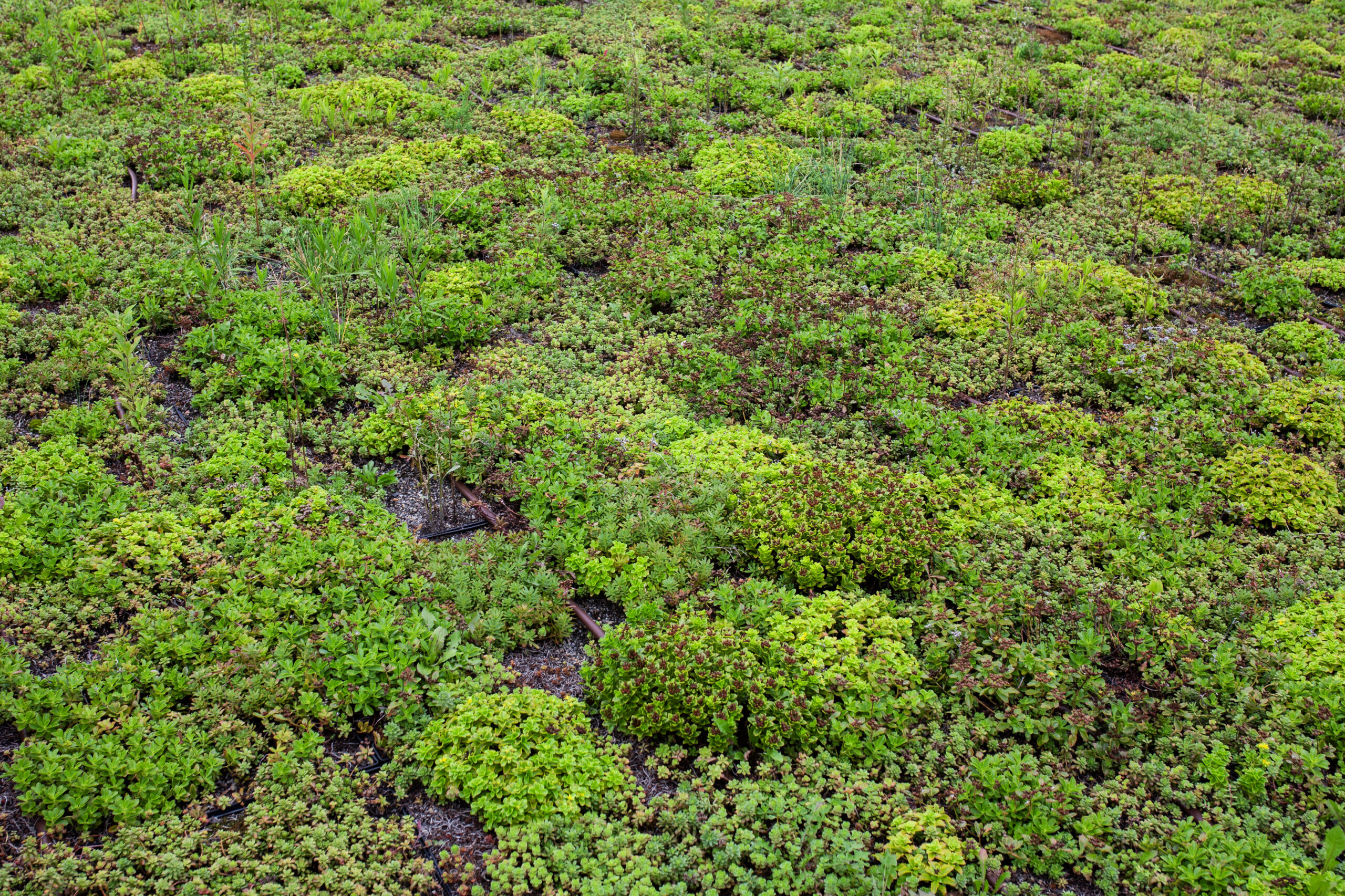 Historical perspective
The concept of green roofs is not new. Historically, roofs adorned with vegetation served both aesthetic and functional purposes. In modern times, however, the significance of these roofs has grown manifold, especially in urban settings like New York City. As the city's skyline evolved, so did the understanding of the multifaceted benefits of green roofs.
List of buildings in New York City with green roofs:
| Building Name | Description |
| --- | --- |
| Jacob K. Javits Center | The largest green roof in NYC, absorbing millions of gallons of stormwater and reducing energy consumption. |
| Barclays Center | A 135,000-square-foot sedum green roof that helps absorb sounds and provides environmental benefits. |
| ROCKAWAY CASTLE | Features two small amenity green roofs designed by Brooklyn Grange. |
| TATA INNOVATION CENTER | A state-of-the-art rooftop on the Cornell Tech Campus with a mixed perennial meadow green roof. |
| Kingsland Wildflower at Broadway Stages | A wildflower meadow and sedum green roof, crucial for community environmental restoration efforts. |
| US Postal Service, Morgan Processing & Distribution Center | One of NYC's largest green roofs, providing a diverse ecosystem and a space for staff. |
| Brooklyn Navy Yard | A commercial urban farming business rooftop yielding thousands of pounds of fresh produce annually. |
| The New School | Features a sedum rooftop contributing to the building's Gold LEED certification. |
| NY PS41 | The largest NYC public school green roof, providing hands-on learning opportunities. |
| The Rockefeller Center Roof Gardens | Considered the first modern green roofs in the US, spanning 12,000 square feet each. |
| New York University | Includes multiple green roofs hosting a variety of native New York plant species. |
| Rosemary's Restaurant rooftop farm | A 1,000 sf green roof vegetable garden supplying fresh produce to the restaurant below. |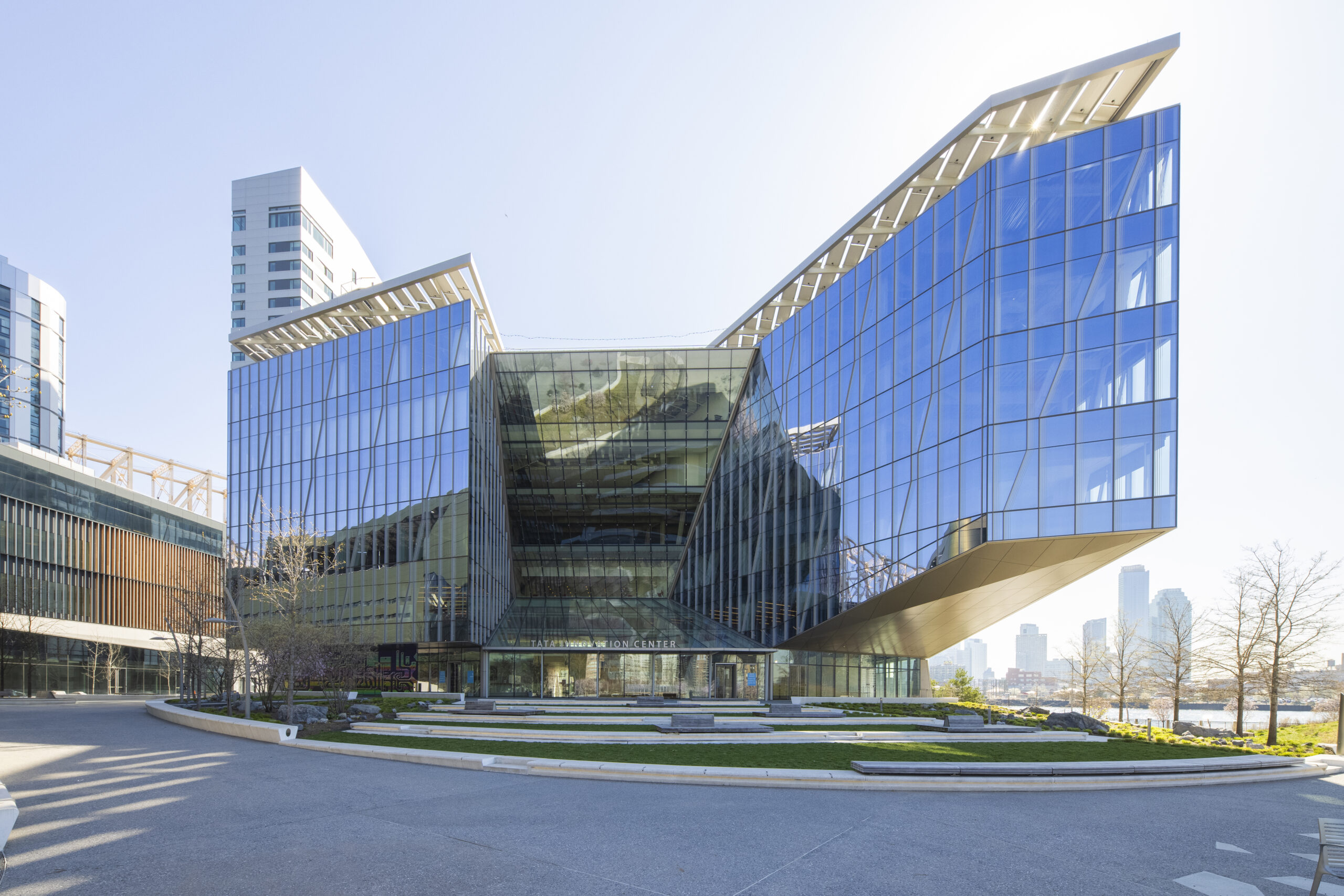 Modern-day advancements and innovations
Recent studies have shed light on the distribution and potential of green roofs in NYC. Surprisingly, they cover less than 0.1% of the city's buildings. A significant portion of these roofs is concentrated in affluent areas like midtown and downtown Manhattan. This data, derived from aerial and satellite imagery from 2016, was meticulously analyzed using machine learning and human expertise.
Greg Yetman, from the Center for International Earth Science Information Network (CIESIN) at the Columbia Climate School, highlighted the challenges in data collection. He stated, "Companies and building owners have installed green roofs to retain stormwater, but there's no central registry of these installations. Detecting the roofs from imagery was an ideal way to locate both large and small installations without surveying building owners."
Key insights:
Green roofs cover less than 0.1% of NYC's buildings.
Majority are located in wealthier areas like midtown and downtown Manhattan.
Data collection relies heavily on aerial and satellite imagery.
Mike Treglia from The Nature Conservancy emphasized the importance of this data. He mentioned, "This information is invaluable in working with policymakers, advocates, and researchers to expand green roofs, especially in areas where they are most needed."
The Brooklyn Grange, for instance, stands out as a beacon of urban agriculture. Spanning 5.6 acres of rooftop farms, it produces over 100,000 pounds of produce annually. Such initiatives not only promote sustainability but also offer unique photographic opportunities, capturing the harmony between urban life and nature.
Benefits of green roofs
Combatting the urban heat Island effect
Green roofs in NYC are more than just aesthetic additions; they're functional powerhouses. These vegetative layers absorb rainwater, insulate buildings, and create wildlife habitats. Most importantly, they counteract the urban heat island effect, where city environments can be significantly warmer than their rural surroundings. This phenomenon is particularly pronounced in densely built areas like NYC.
Stormwater management and pollution absorption
The Department of Design and Construction (DDC) recognizes the potential of green roofs in managing stormwater. These roofs absorb excess rain, reducing the risk of flooding and water pollution. For instance, the Zerega Avenue EMS Station boasts a green roof connected to the Havemeyer Garden Association. This system collects rainwater from the roof and funnels it into a cistern accessible from the garden, showcasing an innovative approach to stormwater management.
Biodiversity and habitat provision
Green roofs also promote biodiversity. The Manhattan Districts 1/2/5 Garage, a facility by Dattner Architects, features a 1.5-acre green roof planted with a variety of local flora. These plants bloom throughout the growing season, providing food for pollinating insects and contributing to habitat restoration. Such initiatives not only benefit the environment but also offer photographers a vibrant palette of colors and textures to capture.
Energy efficiency and carbon sequestration
Sustainability is at the heart of green roof designs. The Visitor Center at the Queens Botanical Garden, a LEED Platinum structure, has an 8000-square-foot green roof planted with native species. These plants require minimal watering and serve as insulation, reducing heating and cooling costs. The roof works in tandem with other sustainable elements, such as a geothermal heating system, to minimize energy consumption.
Mental and physical health benefits for residents
Beyond the environmental benefits, green roofs offer spaces of solace in the urban hustle. They create inviting areas for residents and even migrating birds, fostering a sense of community. The Brooklyn Grange, for example, produces vast amounts of produce annually, serving as both a green space and a source of fresh food.
Green roofs in New York City (NYC)
Current landscape: Coverage and distribution
Green roofs in NYC have become a symbol of the city's commitment to sustainability. Despite their numerous benefits, they currently cover less than 0.1% of the city's buildings. A closer look reveals that a significant portion of these green installations is concentrated in affluent areas, particularly midtown and downtown Manhattan.
The role of buildings in NYC's landscape
The Department of Design and Construction (DDC) has been at the forefront of promoting green roofs as an effective strategy to beautify the built environment, manage stormwater, and reduce energy use. These roofs also play a pivotal role in moderating the urban heat island effect, a phenomenon where city areas experience higher temperatures than their rural surroundings.
Notable green roof projects:
Zerega Avenue EMS Station: This station boasts a green roof that connects to the Havemeyer Garden Association. The system collects rainwater from the roof, directing it to a cistern accessible from the garden.
Visitor Center for Queens Botanical Garden: This LEED Platinum structure features an 8000-square-foot green roof planted with native species. The roof works alongside other sustainable elements, such as a geothermal heating system, to optimize energy consumption.
Manhattan Districts 1/2/5 Garage: This facility by Dattner Architects showcases a 1.5-acre green roof that insulates the building's interior, retains excess rainwater, and reduces surrounding temperatures during hot months.
In the upcoming segment, we'll delve into the spatial analysis of green roofs in NYC, exploring the methodologies used for data collection and the key findings that emerge from such studies.
Spatial analysis of green roofs in NYC
Data collection and methodology
To understand the distribution and potential of green roofs in NYC, a comprehensive approach is essential. The Nature Conservancy, in collaboration with experts from The New School, Wildlife Conservation Society, and Columbia University, embarked on a mission to map the city's green roofs. Utilizing aerial imagery from 2016, the team employed machine learning techniques combined with human expertise to analyze the data.
The results were revealing. The dataset, representing the best approximation of green roofs in NYC as of 2016, provided insights into the dynamics of where these roofs were located and the potential drivers of their distribution jo in.
Key findings and patterns
The analysis showed that green roofs covered less than 0.1% of the city's buildings. A significant portion of these installations was found in affluent areas, particularly in midtown and downtown Manhattan. This disparity underscores the need for more equitable distribution of green infrastructure across the city.
Snapshot of findings:
Less than 0.1% of NYC's buildings have green roofs.
Majority of green roofs are in affluent areas.
Data collection relied on aerial imagery and machine learning.
The Lotus Garden stands out as a pioneering green roof garden in NYC. Established 38 years ago atop a parking garage, it symbolizes the city's early embrace of rooftop gardens. Such spaces not only enhance the city's aesthetics but also provide habitats for local wildlife, making them a haven for photographers and nature enthusiasts alike.
Social, ecological, and technological filters
Understanding the distribution of green roofs in NYC
The distribution of green roofs in NYC is influenced by a myriad of factors. While the benefits of these installations are universally acknowledged, their presence across the cityscape is not uniform. This disparity can be attributed to a combination of social, ecological, and technological factors.
Influences on green roof installations
Social Factors: Economic disparities play a significant role. Affluent neighborhoods, with the resources to invest in sustainable infrastructure, often have a higher concentration of green roofs. Additionally, awareness and advocacy in these areas can drive the adoption of green technologies.
Ecological Factors: The local microclimate, building height, and existing green spaces can influence the feasibility and desirability of installing a green roof. Areas with a higher density of trees and parks might prioritize other forms of green infrastructure over green roofs.
Technological Factors: Advances in green roof technology, accessibility to materials, and expertise can impact the rate of adoption. Buildings with older structures might face challenges in retrofitting green roofs due to weight constraints or architectural limitations.
Quick insights:
Economic disparities influence green roof distribution.
Local ecology can determine the feasibility of green roofs.
Technological advancements play a pivotal role in adoption.
Policies and incentives for green roof adoption
NYC's new green roof laws
New York City's commitment to a sustainable future is evident in its recent set of laws designed to make roofs more environmentally friendly. As of November, all buildings undergoing significant roof renovations are mandated to install either solar panels, green roofs, or a combination of both. This legislation primarily affects new constructions. However, if a building is expanding or undergoing a complete roof replacement, it must adhere to these new standards.
Stephen Varone, president of RAND Engineering and Architecture, clarifies that typical roof replacements, which involve removing the roofing surface, insulation, and barrier, are exempt from this law unless the roof deck is also replaced.
The objectives behind the legislation
The primary goal of these laws is to achieve a 40% reduction in greenhouse gas emissions from most buildings exceeding 25,000 square feet within the next decade. The sustainable roof regulations also aim to address rainwater runoff issues and the urban heat island effect. By introducing soil and vegetation, rainwater is absorbed and released at a slower rate, reducing the strain on the city's sewage system during heavy rainfalls. This minimizes the chances of untreated sewage entering the rivers. Additionally, an increase in rooftop solar panels boosts NYC's solar capacity, contributing to cleaner air.
Financial incentives and support
Recognizing the potential financial burden of these installations, the city offers various loans, tax abatements, and grants to support building owners. For green roofs covering at least half of a building's total roof area, tax breaks of $5.23 per square foot are available. This abatement can increase to $15 per square foot for green roofs in areas prone to flooding. Moreover, loans are available for green roof installations on multi-family buildings, and the Department of Environmental Protection offers grants for specific designs.
For those opting for solar panels, there's a "layer cake of incentives." T.R. Ludwig, the founder of Brooklyn SolarWorks, mentions that solar panel installations can range from $25,000 to $60,000. Despite the initial costs, the long-term benefits include reduced energy expenses and enhanced building value.
Challenges and opportunities in NYC's green roof implementation
Structural challenges
One of the primary challenges faced by building owners and architects is the structural integrity of existing buildings. Not all structures are designed to bear the additional weight of a green roof, especially when saturated with rainwater. Retrofitting older buildings to accommodate green roofs can be both technically challenging and financially burdensome.
Financial constraints
While the city offers various incentives, the initial investment required for green roof installations can be daunting for many building owners. The costs include not just the installation but also maintenance, especially in the initial years when the plants are establishing themselves.
Knowledge and expertise
The successful implementation of a green roof requires specific knowledge and expertise. From selecting the right plants that can thrive in the city's microclimate to ensuring proper drainage and irrigation, every step demands meticulous planning and execution.
Opportunities and solutions
Despite these challenges, NYC's green roof movement is gaining momentum, thanks to innovative solutions and collaborative efforts.
Collaborative Initiatives: Organizations like Green Roofs for Healthy Cities and NYC Green Roof Researchers Alliance are fostering collaboration between researchers, policymakers, and industry professionals. These platforms facilitate knowledge sharing, best practices, and innovative solutions.
Technological Advancements: Modern green roof systems are more lightweight and efficient. Advances in materials and design have made it possible to install green roofs on a wider range of buildings, including older structures.
Community Engagement: Engaging the community in the design, installation, and maintenance of green roofs can reduce costs and foster a sense of ownership. Community-driven projects, like the Brooklyn Grange, serve as models for collaborative urban farming initiatives.
Future prospects and recommendations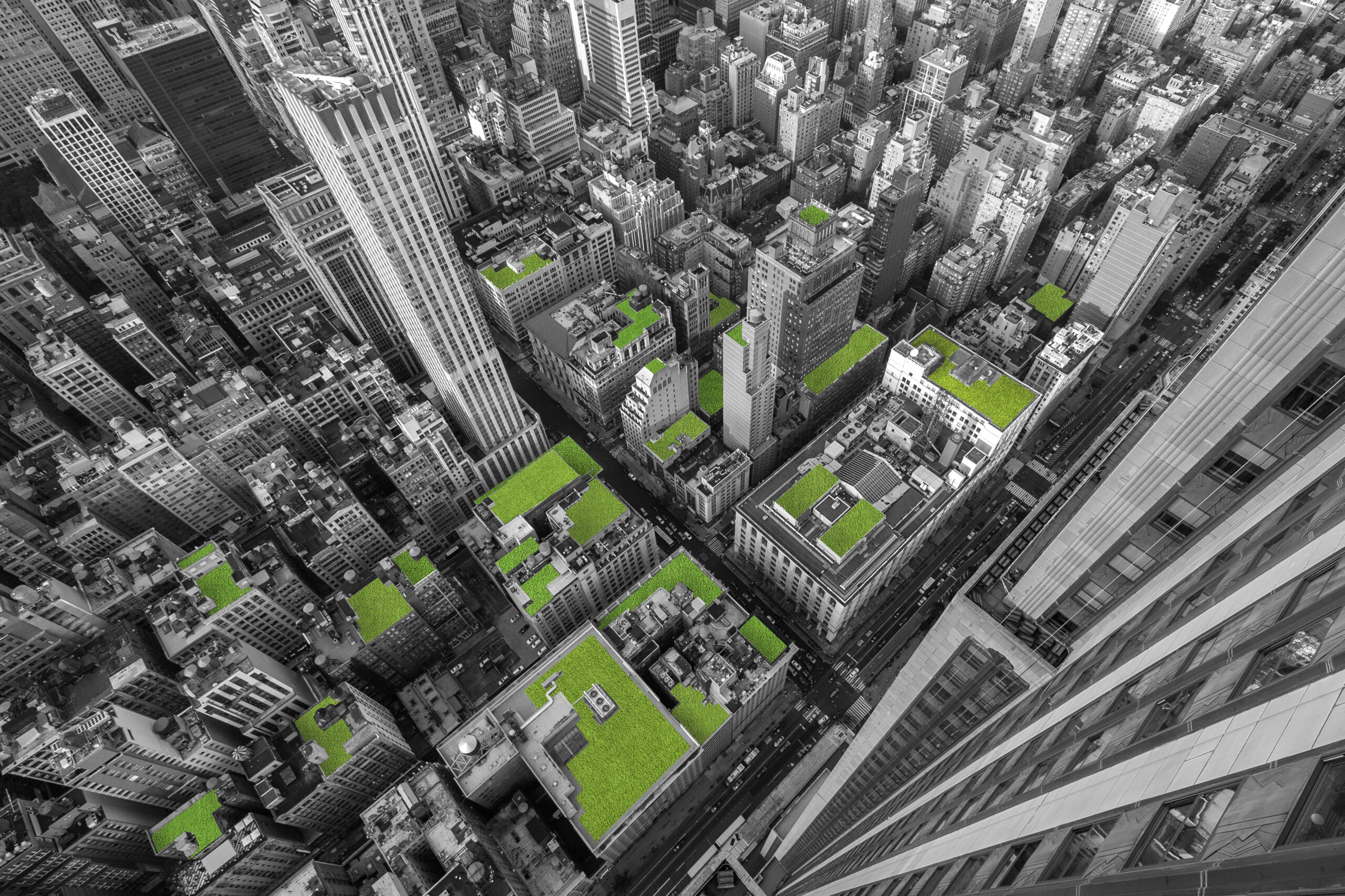 Potential for expanding green infrastructure in NYC
The future of green roofs in NYC looks promising. With increasing awareness about climate change and urban sustainability, there's a growing impetus to expand the city's green infrastructure. Green roofs, with their multifaceted benefits, are poised to play a pivotal role in this transformation.
Strategies for equitable distribution and access
To ensure that the benefits of green roofs are enjoyed by all residents, irrespective of their socio-economic status, it's crucial to adopt strategies for equitable distribution. Public-private partnerships can be instrumental in this regard. By incentivizing green roof installations in underserved neighborhoods and offering financial support to retrofit older buildings, the city can bridge the existing disparities.
Conclusion
In conclusion, green roofs in NYC are not just architectural marvels; they are a testament to the city's commitment to a sustainable future. As the urban landscape evolves, these verdant terraces stand as symbols of hope, resilience, and innovation. Through collaborative efforts, technological advancements, and community engagement, NYC can pave the way for other cities worldwide, showcasing how urban centers can thrive in harmony with nature.