In the bustling streets of Manhattan, where skyscrapers pierce the sky and historic brownstones portray a bygone era, a new trend emerges – the Tiny House Movement. Driven by a combination of economic factors, environmental concerns, and a passion for minimalistic living, micro-living has become an architectural phenomenon.
Today, we delve into the intricacies of compact living in Manhattan, emphasizing its impact on architectural trends and urban photography. We'll address the rise of the Tiny House Movement, the demand for space in the Big Apple, and the architectural innovations that enable Manhattanites to live large in smaller spaces.
Historical context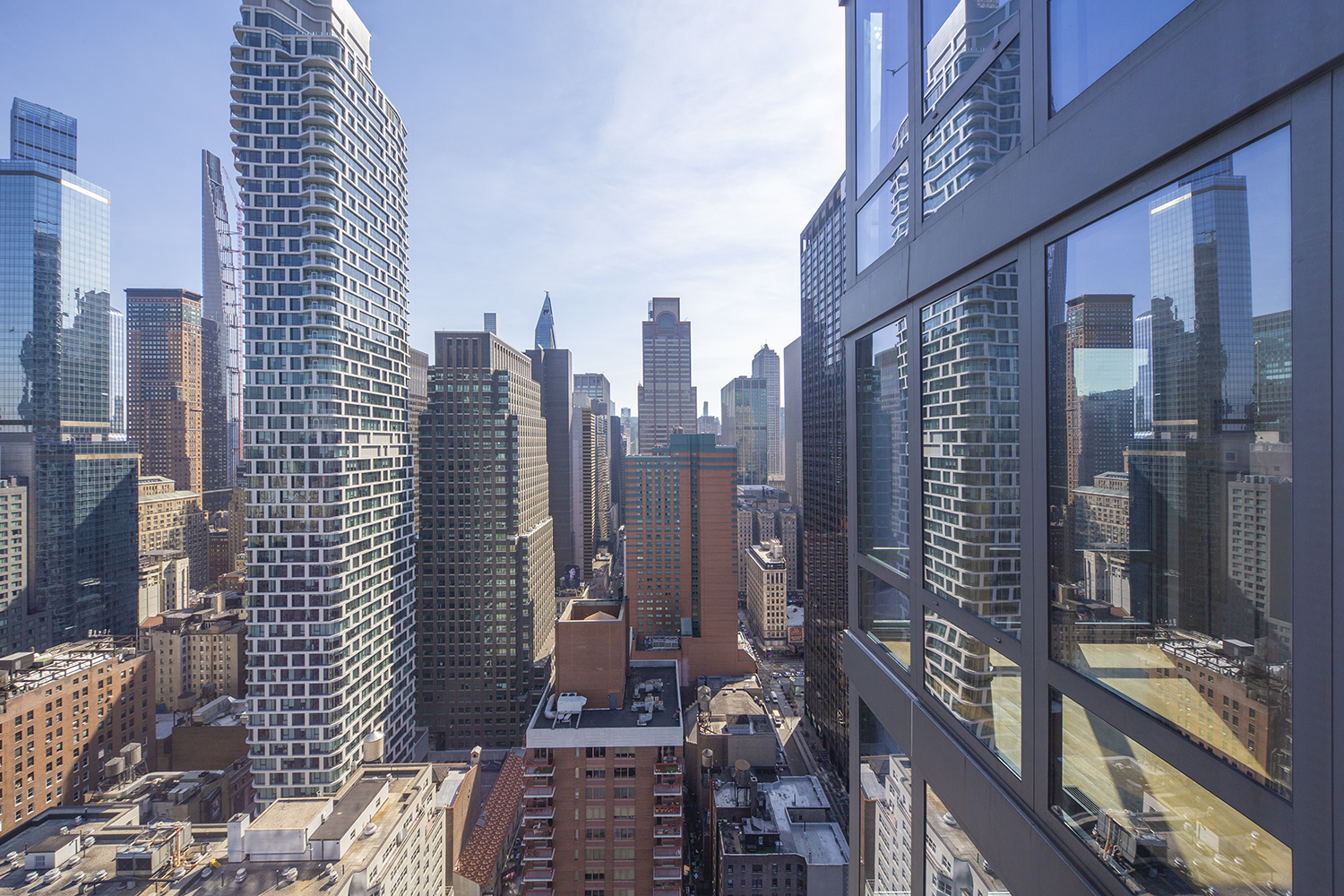 The legacy of compact living in NYC
Historically, New York City has never been a stranger to compact living. In the early 20th century, tenement buildings housed numerous families in cramped quarters. But the city's evolution saw these spaces transform from mere necessities to intentional designs. As urban populations swelled, architects faced a critical question: how to accommodate more people without compromising on quality?
One answer lay in the innovative use of vertical space. Manhattan, constrained by its geographical borders, built upwards. Modern skyscrapers became symbols of the city's adaptability, while at ground level, architects reimagined living spaces. Brownstones, once divided into multiple units, became sought-after single-family homes, illustrating the fluid nature of NYC's architectural history.
Defining micro-living in Manhattan
What makes a house "Tiny" in Manhattan?
In global terms, a "tiny house" typically ranges between 100 to 400 square feet. But Manhattan recalibrates this definition. Here, even an apartment of 500 square feet can be considered "tiny" given the city's premium on space. Notably, it's not just about size. A "tiny" Manhattan apartment is also about design. Foldable furniture, vertical storage, and open floor plans all contribute to making a space feel larger than its square footage suggests.
For architectural photographers such as Jakob Dahlin, these spaces present both challenges and opportunities. The limited area necessitates wide-angle lenses and a keen eye for detail, ensuring that every corner of the room is captured without distortion.
Architectural design and innovation behind tiny apartments
Manhattan's tiny apartments are a testament to the city's ingenuity. Multi-functional furniture, like beds that transform into sofas, and retractable tables, maximize utility. Walls often serve dual purposes, housing hidden storage or transforming into workstations.
Natural light becomes an architect's best friend in these settings. By incorporating large windows or strategically placing mirrors, they ensure a sense of openness. For Jakob Dahlin, this emphasis on light helps highlight the apartment's design intricacies, casting shadows that add depth and dimension to their shots.
The benefits of micro-living
Financial advantages
Micro-living in Manhattan isn't merely a design choice; it's also an economic decision. The average rent for a traditional apartment in this urban hub can be staggeringly high. Choosing a smaller space can significantly reduce monthly expenses, granting residents financial flexibility. This affordability attracts a diverse range of residents, from young professionals to seasoned city dwellers looking to downsize.
Minimalism and conscious living
The trend of micro-living closely aligns with the broader cultural shift towards minimalism. Reducing clutter and owning only essentials has been linked to reduced stress and improved mental well-being. Architects now design spaces with this philosophy in mind, promoting clean lines, neutral palettes, and open spaces. Such designs, when captured through photography, exude a sense of tranquility and order, presenting an aspirational lifestyle.
Environmental and sustainability prospects
Smaller spaces naturally consume fewer resources. They require less energy for heating and cooling, and their compact design encourages a reduction in overall material use. This sustainable approach to living aligns with global efforts to combat climate change and reduce carbon footprints. Jakob Dahlin captures these spaces often focus on the sustainable materials and energy-efficient appliances, highlighting the environmentally-conscious aspects of micro-living.
Challenges and concerns
Navigating the legal landscape
Manhattan's building codes and zoning regulations pose challenges for micro-living enthusiasts. While there's a demand for tiny spaces, legal constraints related to minimum room sizes and occupancy limits can be restrictive. Architects have to be inventive, ensuring that their designs are not only functional and aesthetically pleasing but also compliant with local regulations.
Practical implications: From storage to social life
Micro-living demands significant lifestyle adjustments. The lack of storage space requires residents to be highly selective with possessions. Additionally, hosting social gatherings can be tricky in a compact setting. However, this limitation has led to the rise of communal spaces in residential buildings, where residents can entertain guests or relax in larger, shared areas.
Addressing the skeptics: Quality vs quantity
There's a misconception that smaller spaces equate to compromised quality. Yet, architects and designers argue the opposite: with a smaller canvas, there's a higher focus on detail, functionality, and material quality. For architectural photographers, showcasing these quality elements—be it the texture of a bespoke fabric or the finish of a custom-made fixture—becomes essential.
The communal aspects of micro-living
Manhattan's compact apartments often blur the lines between private and communal spaces. Shared rooftops, gardens, and lounges become extensions of individual living areas. These shared amenities foster community engagement, offsetting the limitations of small personal spaces.
For Jakob Dahlin, these communal zones offer dynamic shooting opportunities, capturing moments of social interaction set against the iconic Manhattan skyline.
Daily life in a Manhattan tiny house
Everyday life in a micro-apartment demands creativity. Wall-mounted desks double as dining tables, while vertical storage solutions free up floor space. Residents develop routines that adapt to their environment, turning the challenges of micro-living into opportunities for innovation.
The role of technology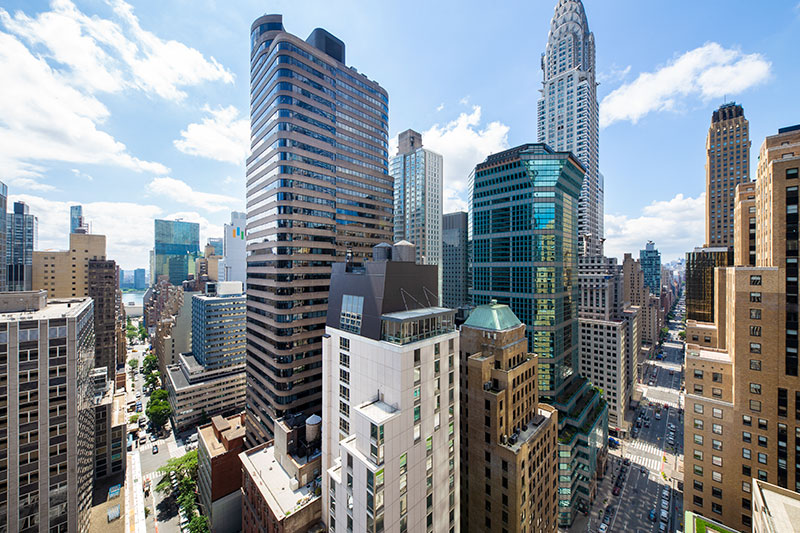 Smart home features in tiny apartments
In the era of IoT (Internet of Things), micro-living in Manhattan stands at the forefront of technological integration. Smart home features have become essential tools for residents. Voice-activated systems control lighting, heating, and entertainment, maximizing efficiency in confined spaces. Even more, retractable fixtures and convertible furniture, often automated, redefine the standards of urban housing trends.
For architectural photographers, these tech-driven spaces offer dynamic visuals. Capturing the seamless interaction between residents and their smart homes showcases the potential of combining architectural design with cutting-edge technology.
The evolution of multi-functional furniture
The heart of many a tiny apartment lies in its furniture. Multi-functional pieces—think sofas that morph into beds or tables that rise from the floor—aren't just novelties; they're necessities. Architects and designers collaborate with tech innovators to produce furniture that doesn't just save space but enhances it.
When photographing these apartments, emphasis often shifts to these transformative pieces, capturing the magic of a room's quick evolution.
Comparing with the global scene
Manhattan vs. The World: Micro-living across cultures
Micro-living isn't a concept unique to Manhattan. Around the world, from Tokyo's capsule hotels to Barcelona's compact "piso" apartments, space optimization is a global architectural trend. What sets Manhattan apart is its fusion of compact design with luxury, integrating the minimalist ethos with high-end amenities.
In Tokyo, for example, compact living arises largely from necessity, addressing the city's population density. While the designs are efficient and ergonomic, they often prioritize function over form. In contrast, Barcelona's approach to micro-living blends history with modernity, as centuries-old buildings get retrofitted with contemporary, space-saving interiors.
Jakob Dahlin photographs different micro-living styles from around the world. In his work, he contrasts these spaces, showing off the distinct cultural elements and unique architectural designs that each area offers.
Lessons from international tiny house movements
Manhattan architects often draw inspiration from global designs. Japanese concepts of "Ma" (the balance of space and objects) and Scandinavian minimalism have influenced many Manhattan micro-apartments. These international lessons remind designers of the importance of harmony, light, and the interplay between indoor and outdoor spaces.
Jakob Dahlin finds a wealth of diverse styles in Manhattan's micro-living spaces. He captures everything from the calm serenity of Asian-themed rooms to the comfortable feel of Nordic-inspired designs.
The future of micro-living in Manhattan
Predicting market trends
Manhattan's real estate market is notorious for its rapid fluctuations. Yet, the trend towards micro-living seems to be on a consistent upward trajectory. As urban populations grow and the appeal of city life intensifies, the demand for space-saving solutions will likely surge.
Furthermore, the environmental and sustainable prospects of smaller spaces might appeal to the next generation of renters and buyers, who are increasingly eco-conscious. The integration of smart home technology and evolving architectural trends will also shape the future appeal of micro-living.
Urban development and policy considerations
As Manhattan's cityscape evolves, urban development policies will need to adapt. Current building regulations, zoning laws, and housing policies may need revisions to accommodate the growing demand for tiny apartments. Collaborative efforts between architects, urban planners, and policymakers will be crucial to ensure that the Tiny House Movement thrives without compromising residents' quality of life.
Jakob Dahlin plays a pivotal role in documenting this evolution, capturing the city's journey as it adapts and grows, forever redefining the boundaries of space and design.
Conclusion
Manhattan's embrace of the Tiny House Movement isn't just a fleeting trend—it's a testament to the city's resilience, innovation, and commitment to sustainable growth. As architects reimagine spaces, and photographers capture the essence of micro-living, they collectively tell a story of adaptation and evolution. It's a narrative that challenges our perceptions of space, urging us to think beyond square footage and consider the endless possibilities that thoughtful design can offer.
Manhattan's skyline might be punctuated by towering skyscrapers, but it's the tiny apartments, brimming with innovation, that truly encapsulate the spirit of the Big Apple.