In the ever-evolving landscape of residential architecture, one term has recently captured widespread attention: barndominium, or 'barndo' for short. This innovative architecture style merges the utility of barns with the comfort of homes, offering a unique and customizable living experience.
Initially, barndominiums were simple metal structures, often used for agricultural or storage purposes. However, they have evolved into sophisticated, highly adaptable residences that cater to a variety of lifestyle needs.
The appeal of barndominiums lies in their design flexibility and cost-effectiveness. Homeowners can tailor their living spaces to their specific preferences, from open floor plans to multi-level structures. The use of durable materials like steel ensures longevity and reduces maintenance costs.
Moreover, the modern barndominium is increasingly incorporating sustainable features, aligning with global efforts to promote eco-friendly living.
This comprehensive article delves into every facet of the barndominium phenomenon. Whether you're an architect, a prospective homeowner, or simply someone interested in innovative housing solutions, this article will serve as your go-to guide for everything there is to know about barndominiums.
First thing first: What is a barndominium?
A barndominium is an innovative architectural concept that fuses the functional aspects of a barn with the amenities and comfort of a conventional home. The term itself is a portmanteau of "barn" and "condominium," and it aptly describes the dual nature of these structures. Initially, barndominiums were conceived as metal pole barns or barn-like edifices, primarily used for agricultural or storage needs. However, they have evolved significantly over the years.
The exterior of a barndominium typically features sheet metal siding, which not only lends it a modern, industrial look but also offers durability and low maintenance. Inside, these structures can be partially or fully converted into furnished living spaces, complete with bedrooms, kitchens, and bathrooms. The interior can be as simple or as luxurious as one desires, thanks to the flexibility offered by the open floor plans commonly associated with barndominiums.
One of the most appealing aspects of barndominiums is their versatility in design. They can be constructed as full-fledged homes, complete with all the amenities you would expect in a traditional house. Alternatively, they can be partial conversions that include additional functional spaces like workshops, garages, or animal pens. This makes them particularly popular among people who require multi-use spaces, such as hobbyists, farmers, or small business owners.
Moreover, some barndominiums are designed to serve dual purposes, functioning both as residences and places of business. For instance, you could have a living space on one level and a workshop or retail space on another, allowing for a seamless integration of your personal and professional life.
In summary, barndominiums are a unique and versatile housing option that combines the best of both worlds: the utility of a barn and the comfort of a home. Their customizable nature makes them suitable for a wide range of applications, from simple residences to multi-functional spaces that cater to specific lifestyle needs.
Historical context: The evolution of the barndominium
The birth of the term
The term "Barndominium" was first coined by Karl Nilsen, a real estate developer in Connecticut. Initially, the term referred to a master-planned development focused on living near horses. However, the meaning of the term underwent a significant shift in the mid-2000s. It came to denote metal homes used as primary residences.
The term gained further traction in 2016 when Chip and Joana Gaines, hosts of the HGTV show Fixer Upper, featured a barndominium on their program. This exposure led to a surge in the term's popularity and its broader acceptance to describe metal primary residences, not just homes associated with horse barns.
Design elements: Crafting the ideal barndominium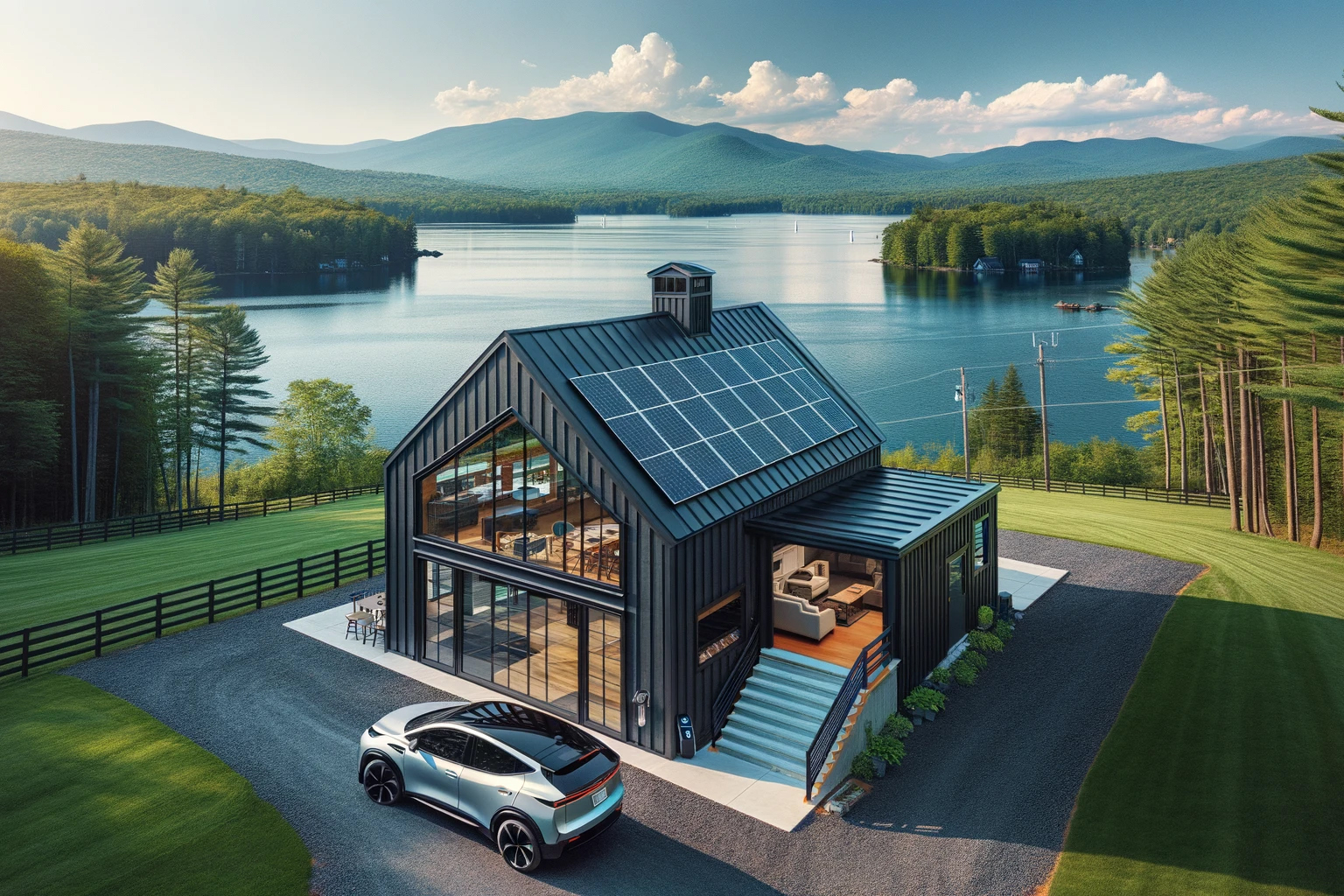 Architectural features: Exterior and interior
Barndominiums are celebrated for their highly customizable designs. The exterior often features sheet metal siding, giving it a modern yet rustic appearance. On the inside, the open-floor layout allows for a multitude of design options. You can opt for a minimalist aesthetic or go for a more elaborate interior, depending on your preferences.
Material choices: Beyond metal
While metal is the most commonly used material, wood and other alternatives are also available. The choice of material can significantly impact both the aesthetics and the cost of your barndominium.
Floor plans: The blueprint of versatility
One of the most appealing aspects of a barndominium is the flexibility in its floor plans. Whether you prefer an open concept or a multi-level structure, the design can be tailored to meet your specific needs. Custom designs are also an option, offering a personalized touch to your living space.
Construction process: How is a barndominium built?
Planning and permits: The initial steps
Before you even lay the first brick, planning and permits are crucial. You'll need a plot of land that is zoned appropriately for a barndominium. Typically, these structures are more commonly found in rural areas with less stringent zoning rules. Once you've secured the land, the next step involves detailed planning. This includes deciding the type of barndominium you want to build, which can range from a full-fledged home to a partial conversion with a workshop or garage.
Building phases: Foundation to finish
The construction of a barndominium generally starts with laying a concrete foundation. Many people opt for steel building kits to construct the actual structure. Following this, the building goes through various phases, including insulation, framing, electrical work, and HVAC installation. The process is not vastly different from building a traditional home, except that metal kits are often used for barndominiums.
Costs and financing: Investing in your barndominium
Budget considerations: Planning for success
Building a barndominium requires a well-thought-out budget. Costs can vary widely depending on the size, location, and materials used. It's essential to have a detailed financial plan that includes not just construction costs, but also permits, labor, and any customization.
Cost breakdown: Where your money goes
The bulk of your budget will go towards construction, which includes the foundation, framing, and roofing. Additional costs like plumbing, electrical work, and interior finishing can also add up. It's crucial to have a comprehensive list of expenses to avoid any surprises later.
Financing options: Navigating the lending landscape
Financing a barndominium can be challenging but not impossible. Traditional banks, credit unions, and even farm credit institutions offer loans specifically for this type of construction. These loans are usually higher than conventional mortgage loans and are issued for shorter terms, often 15 years instead of the conventional 30. You'll likely need to provide a down payment of at least 20% of the total loan value. Some lenders also offer construction-to-permanent loans, which convert into a traditional mortgage once construction is complete.
Legal aspects: Navigating the regulatory landscape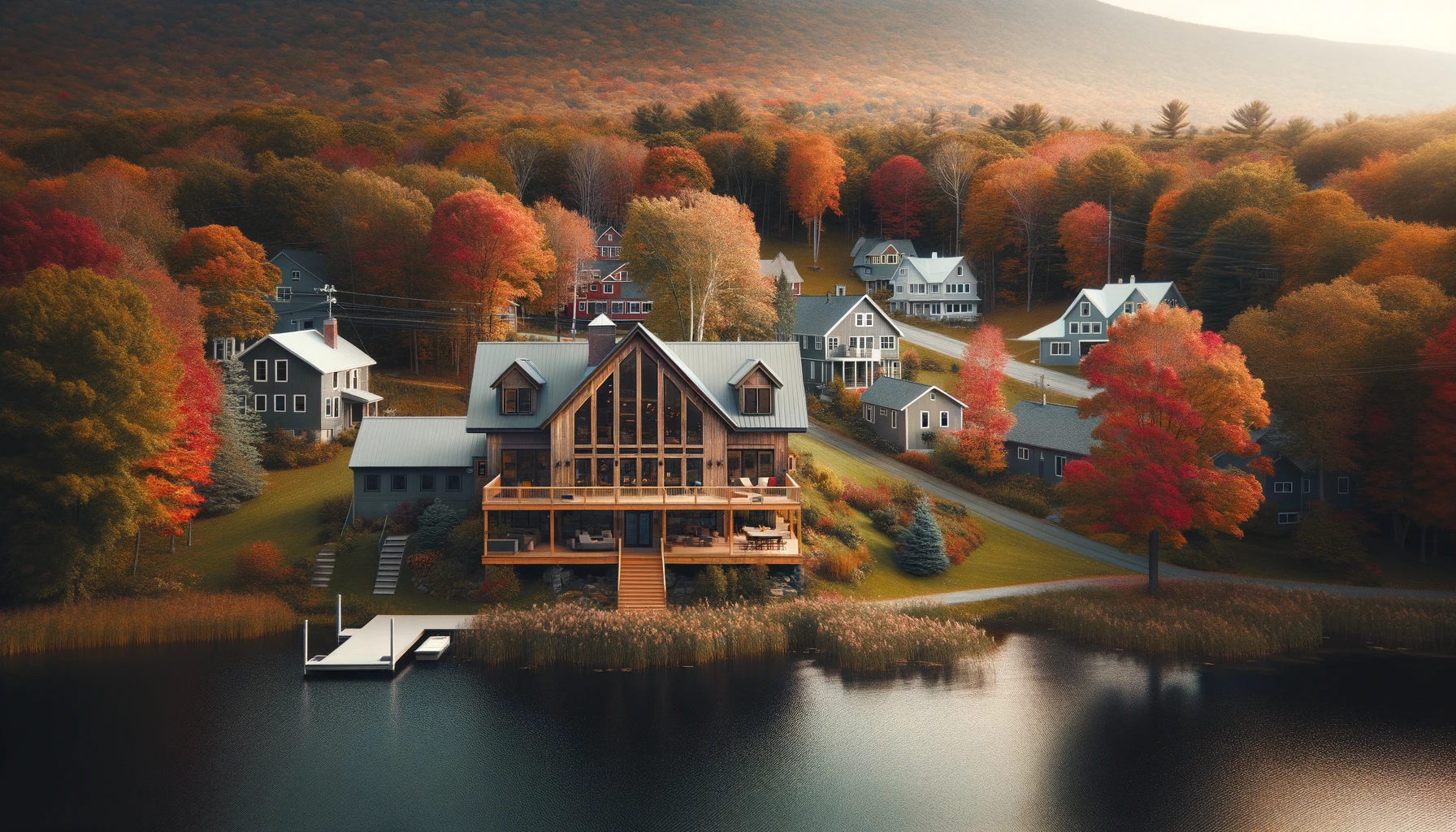 Zoning laws: The first hurdle
Before you embark on your barndominium journey, it's imperative to understand the zoning laws in your area. These laws dictate what types of structures can be built on specific plots of land. Zoning laws for barndominiums can vary significantly from state to state, and even within municipalities. Violating these laws can result in hefty fines and may require you to dismantle your newly built home. Therefore, it's crucial to consult local zoning ordinances and possibly even hire a land-use attorney to guide you through the process.
Building codes and regulations: Safety first
Barndominiums must adhere to specific building codes to ensure they are structurally sound and safe for habitation. These codes cover various aspects, from the thickness of the concrete slab foundation to the quality of the steel used. For instance, the concrete slab must be at least four inches thick, and the steel must meet the standards set by the American Iron and Steel Institute (AISI). Failure to meet these codes can result in your barndominium being deemed unsafe, leading to potential legal issues.
Environmental impact: The sustainable side of barndominiums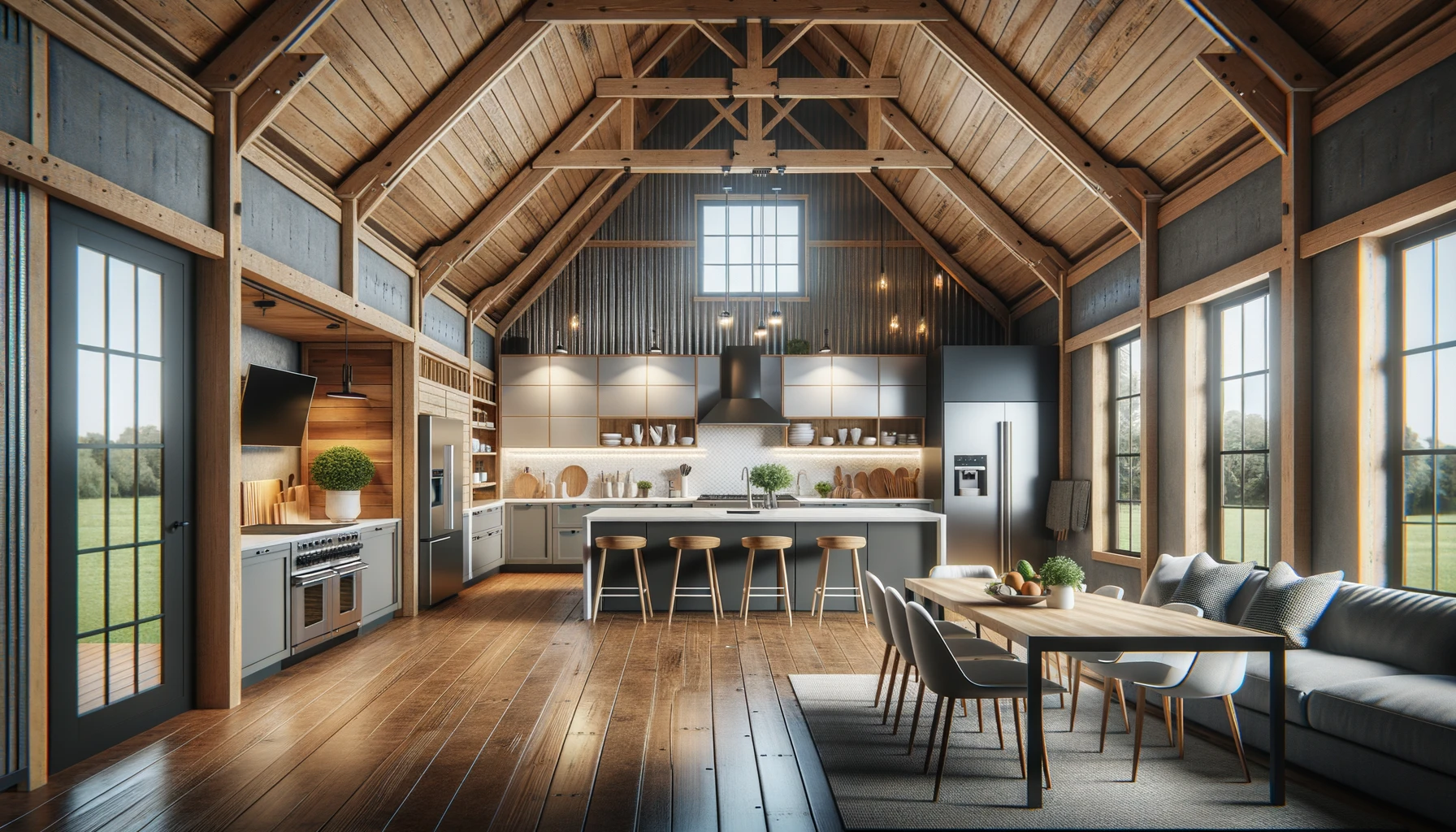 Sustainability: A core feature
Barndominiums are increasingly being recognized for their sustainability. The use of metal as a primary construction material not only ensures durability but also contributes to energy efficiency. Metal is an excellent insulator and can significantly reduce heating and cooling costs. Moreover, many barndominiums feature energy-efficient windows and foam insulation, further enhancing their sustainability credentials.
Energy efficiency: A win-win situation
One of the most compelling aspects of barndominiums is their energy efficiency. These structures often incorporate features like foam insulation and energy-efficient windows, which contribute to lower utility bills. Foam insulation offers in-depth thermal protection and is not vulnerable to heat release, unlike traditional fiberglass insulation. Energy-efficient windows can reduce air leakage and prevent outdoor air from entering, making barndominiums optimal for those who wish to save on heating and cooling costs.
The pros and cons: Weighing the benefits and drawbacks
Financial efficiency: More than just savings
Barndominiums offer a cost-effective alternative to traditional homes. The overall expenses, including land acquisition and interior modifications, generally range between $180,000 and $360,000.
This is significantly less than the cost of a comparable traditional home, which can easily exceed $400,000. Additionally, if you have the skills to undertake most of the construction work yourself, you can further reduce the overall cost.
Durability: Built to last
Constructed primarily from robust steel, barndominiums offer superior durability compared to traditional wooden homes. This translates to lower maintenance needs and a longer lifespan, making them a wise investment for the long term.
Customization: Tailoring to your needs
One of the most appealing features of barndominiums is the flexibility in design. These structures come in easy-to-assemble kits, offering a range of styles, sizes, and materials. Some manufacturers even allow for house plan modifications, enabling you to tailor the design to your specific needs. This flexibility extends to the interior, where the open floor plan allows for endless customization possibilities, from room sizes to material choices.
Environmental benefits: An eco-friendly choice
Barndominiums also offer an eco-friendly housing option. Using steel in construction cuts down fewer trees. Additionally, designers equip these structures with energy-efficient systems to further lessen their environmental impact.
The flip side: Potential drawbacks
While barndominiums offer numerous advantages, they are not without drawbacks. The initial expenses can be high, and securing loans may pose challenges. Moreover, some urban areas may have restrictions against such structures.
Financing and loans: Navigating the financial maze
The cost spectrum: What to expect
When considering a barndominium, it's essential to understand the financial landscape. Costs can vary widely depending on factors such as location, size, and customization options. Generally, you can expect to spend between $180,000 and $360,000. This includes the cost of land, interior framing, and any personal modifications to make the space your own.
Loan challenges: Know before you apply
Securing a loan for a barndominium can be more challenging than for a traditional home. Many financial institutions are still warming up to the idea of barndominiums, and you may face hurdles in loan approval. It's crucial to shop around for lenders who are familiar with this type of construction and are willing to offer financing.
Insurance and taxes: The ongoing costs
Barndominiums can also lead to lower ongoing expenses such as insurance premiums and taxes. These costs are often determined by the amount of habitable space in your home. If you're residing in your unfinished barndominium during construction, you're likely to enjoy reduced charges, at least temporarily.
Design and customization: Making it your own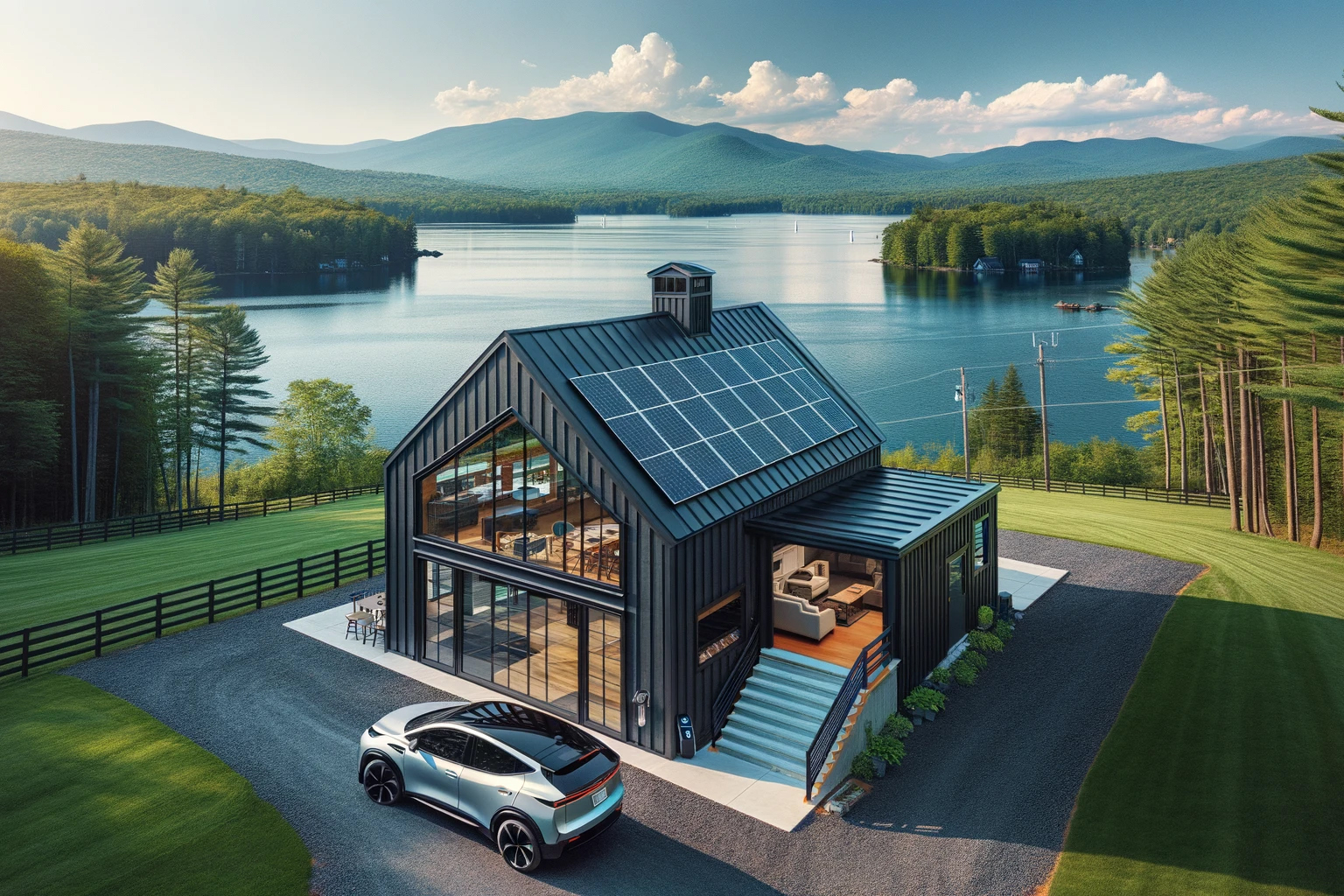 The freedom of choice: Kits and catalogs
Barndominiums come in various designs, thanks to the availability of easy-to-assemble kits. These kits offer a straightforward approach to construction, requiring only basic understanding and a small crew. Several major manufacturers provide a wide range of design catalogs, allowing you to pick the option that best suits your lifestyle requirements.
Personalization: The sky's the limit
The open floor plan of a barndominium offers endless possibilities for customization. Whether you want a craft room, a private gym, or even an indoor pool, the choice is yours. The vast openness allows you to design your rooms to serve multiple purposes, making the space both functional and aesthetically pleasing.
Future trends: What is the next chapter for barndominiums?
Sustainable and eco-friendly features
The future of barndominiums is leaning towards sustainability and eco-friendliness. Expect to see more renewable energy sources like solar panels and wind turbines integrated into these homes. Water conservation systems and eco-friendly materials will also become standard features, making barndominiums a green housing option.
Smart home integration
Smart home technology is set to revolutionize barndominium living. Automated lighting, voice-activated assistants, and smart security systems will become commonplace, enhancing both convenience and energy efficiency. This integration will streamline daily tasks and offer peace of mind to homeowners.
Flexible and multi-purpose spaces
Flexibility is a key trend in future barndominium designs. Removable partitions and modular furniture will allow homeowners to adapt their living spaces to meet changing needs. This adaptability will maximize the utility of each area, providing versatility in how the barndominium is used.
Integration of natural elements
The future of barndominium design will see a greater emphasis on integrating natural elements. Large windows, skylights, and glass walls will become standard features, maximizing natural light and offering breathtaking views of the surrounding landscape. Indoor gardens and green walls will also become more common, adding a touch of nature to the living space.
Customization and personalization
Advanced design software and 3D modeling will provide even greater opportunities for customization. Homeowners will be able to visualize their ideas before construction begins, allowing for unique architectural elements and personalized layouts.
Integration of workspaces
With the rise of remote work, future barndominiums will seamlessly incorporate dedicated workspaces. Designers will thoughtfully create these areas to enhance productivity, equipping them with the necessary technology and ergonomic features.
Enhanced outdoor living
Outdoor living spaces will gain prominence in future barndominium designs. Designers will integrate expansive decks, patios, and outdoor kitchens into the overall layout, enabling homeowners to fully enjoy their surroundings.
Most asked questions regarding barndominiums
Are barndominiums hard to insure?
Insuring a barndominium can be challenging due to their unique construction and multi-use nature. However, specialized insurance policies are available, and it's crucial to shop around for a provider familiar with barndominiums.
Are barndominiums prone to mold?
Barndominiums are generally not prone to mold if constructed with proper insulation and ventilation. The use of metal also minimizes moisture absorption, reducing the risk of mold growth.
How long does it take to build a barndominium from scratch?
The construction timeline for a barndominium varies but generally takes 6 to 9 months. Factors like customization, weather conditions, and permit approvals can affect the duration.
Are barndos loud when raining?
Barndominiums can be noisy during rain if not properly insulated. However, quality insulation and roofing materials can significantly reduce noise levels.
Can a barndominium be a tax write-off?
A barndominium can potentially be a tax write-off if used for business purposes. Consult a tax advisor for specific guidance tailored to your situation.
How reliable are barndominiums?
Barndominiums are highly reliable, thanks to their durable steel construction. They are designed to withstand various weather conditions and have a long lifespan with minimal maintenance.
Can you put a basement under a barndominium?
Yes, you can add a basement to a barndominium, but it requires additional engineering and construction, which will increase the overall cost and construction time.
Conclusion: The barndominium—A housing revolution!
Summary of key points
Barndominiums have evolved from their humble origins to become a significant trend in modern housing. Combining the utility of barns with the comfort of homes, they offer a unique and customizable living experience. With advancements in sustainability, smart home technology, and design flexibility, barndominiums stand ready to reshape the future of housing.
Expert opinions and quotes
Leading architects and real estate developers have lauded the barndominium trend. Karl Nilsen, who coined the term, states, "Barndominiums are not just a fad; they are a revolutionary step in housing, combining affordability with customization."
Call to action
If you're intrigued by the concept of barndominiums and considering one for yourself, now is the time to act. With increasing customization options and a focus on sustainability, these homes offer a compelling alternative to traditional housing.